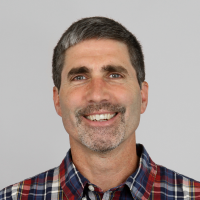 Eric Grald
Business Development Manager at Creare LLC
United States
3

followers

0

following

0

recommendations
View Eric's full profile. It's free!
Contact Eric, connect with your colleagues and find business opportunities worldwide.
View Eric's Full Profile
Summary
I am an engineering and business leader who combines a strong technical foundation with superior communication skills and the ability to translate complex customer needs into actionable plans.

I have demonstrated success in growing business for consulting services for engineering R&D and computer-aided engineering (CAE) analysis. I have also served as an effective manager of global teams focused on software support/services and major account programs.

Currently, I am responsible at Creare LLC for leading the growth of our engineering consulting services business for industrial customers.

My expertise includes: consulting services, research and development (R&D), project management, engineering simulation (CAE), business development, custom software development, leading global teams, product management.