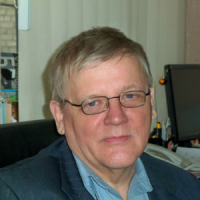 Michael Burlakov
Scientist at Private person
Ukraine · Kiev
2

followers

0

following

0

recommendations
View Michael's full profile. It's free!
Contact Michael, connect with your colleagues and find business opportunities worldwide.
View Michael's Full Profile
Summary
Burlakov Michael Victorovich (Kiev, Ukraine). Doctor of Engineering, leading specialist in the field of numerical optimization of discrete processes, the author of over 100 scientific publications, including three monographs. He is the founder of the proposed technology (IT AC DTIP), whose main contributions to its creation are presented here.: http://dtip-burlakov.com/en_pages/46.htm .