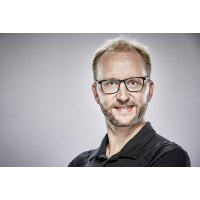 Michael Brandstötter
CEO at cogvis
Austria
3

followers

0

following

0

recommendations
View Michael's full profile. It's free!
Contact Michael, connect with your colleagues and find business opportunities worldwide.
View Michael's Full Profile
Summary
cogvis specializes in the intelligent processing of 3D sensor data and is incorporating this technology in various products for the robotics, health care and occupational health markets. Our main product is fearless - the intelligent, contactless fall sensor that not only detects falls and various other activities but also helps to prevent incidents by alerting earlier than any other device. fearless can automatically detect getting out of bed, falls, activities based on the location in a room and many other criteria. It has the size of a 1-litre bottle and is as simple to mount as a wall lamp. Ergoscan is a novel 3D posture measurement and training platform for office workers that is able to measure your personal posture and train you to improve your posture. Furthermore we offer software development services in the area of 3D sensor data processing for indoor scenarios, e.g. object and person recognition or activity recognition for robotic applications. We are cogvis, the experts for intelligent analysis of 3D data and images.