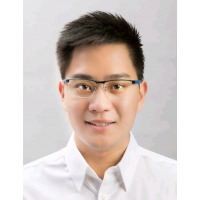 Terence Lee
Research Scientist at Evonik
Singapore
2

followers

0

following

0

recommendations
View Terence's full profile. It's free!
Contact Terence, connect with your colleagues and find business opportunities worldwide.
View Terence's Full Profile
Summary
An experienced research with a demonstrated history of working in the chemicals industry. Skilled in R&D especially in the area of polymer chemistry, materials science, and nano technology. Well-equipped with both engineering expertise and business acumen, Terence is deeply intrigued with the technological development and integration of functional smart materials into our daily life for a liveable and sustainable future.