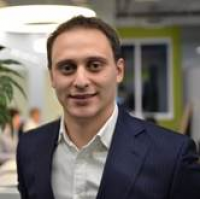 Ilya Kiselev
Innovation Manager at Skolkovo Foundation
Russian Federation · Msocow
1

followers

1

following

0

recommendations
View Ilya's full profile. It's free!
Contact Ilya, connect with your colleagues and find business opportunities worldwide.
View Ilya's Full Profile
Summary
Currently with Skolkovo Foundation based in Moscow, where he manages a portfolio of more than 80 hi-tech companies. Prior to that a Consultant at Strategy Partners Group where he implemented strategy and operation projects for Russian corporates. Prior to SPG an analyst at Frontier Ventures, a VC firm focused on internet companies. Substantial experience of start-up acceleration, business-model design, customer development. Education: MSc in economics from Russian Presidential Academy and a PhD from National Research University MPEI.