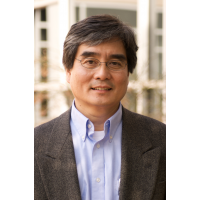 Genichi Kakefuda
Founder, President at GigScaler
United States · Chapel Hill
4

followers

2

following

0

recommendations
View Genichi's full profile. It's free!
Contact Genichi, connect with your colleagues and find business opportunities worldwide.
View Genichi's Full Profile
Summary
Founder and President of GigScaler LLC. GigScaler provides businesses guidance, access, best practices and leadership to tap the gig economy through a portfolio of crowdsourcing and innovation platforms. GigScaler provides businesses targeted access to over 6 million high-skill gig workers.  Previously Genichi Kakefuda led the Global Open Innovation team at Syngenta for 5 years supporting biotech, seeds and chemical innovation.  He has also worked at BASF Plant Science, Wyeth Ayerst and American Cyanamid.  He has extensive experience in implementing digital innovation platforms, development of discovery and innovation programs and promoting a bottom up a culture of innovation.  He has 30 years of experience in agricultural biotechnology, genomics, bioinformatics, and crop protection. He has held positions as Global Head of Trait Research, Discovery Platform Manager, Global Innovation Team Leaders, Head of Genomics Technology Center and Biosafety Officer. He has ten US Patents and fifteen peer reviewed publications. He has been an Industry Advisory Member for the BioSciences Management Initiative at the Poole College of Management at North Carolina State University and an Advisory Board member for the Biological Engineering Programs at North Carolina A&T State University and an industry sponsor and member of the MIT Innovation Lab at the Sloan School of Management.