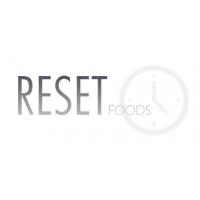 Jim Pantzos
Founder at Resetfoods
Canada · Toronto
2

followers

1

following

0

recommendations
View Jim's full profile. It's free!
Contact Jim, connect with your colleagues and find business opportunities worldwide.
View Jim's Full Profile
Summary
Along multiple points within the food value chain, both Buyers and Suppliers constantly struggles to balance uncertain supply and demand. This inefficiency results in vast amounts of food surplus and waste as well as lost resources. The challenge is to align a broader base of buyers and suppliers within an efficient reallocation mechanism. Resetfoods.com has embraced this opportunity with the creation of three adaptable B2B web based solutions.

As a Toronto based start-up, focused on rationalizing fragmented markets, we have combined innovative elements drawn from areas such as Reverse Bid & Auction structures. With an initial focus on the existing inefficiencies within the food value chain, we've designed our platforms to be highly adaptable and proxy the range between an Ebay and a Reverse Bid format. As well, we have incorporated a Black Box configuration where both pricing and identity can be concealed. As a result, product is moved faster and achieves a higher price while brand value is protected.