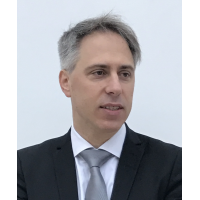 Simone DePol
Freelancer at EPTa Projects UK
United Kingdom
1

followers

2

following

0

recommendations
View Simone's full profile. It's free!
Contact Simone, connect with your colleagues and find business opportunities worldwide.
View Simone's Full Profile
Summary
A highly experienced Technical Project Manager, with a proven track record of international success delivering design solutions in a portfolio of automotive and aerospace projects through both Italian and UK market sectors. Providing strategic programme planning controls to ensure on time and budget delivery in line with client specifications.

Demonstrating a successful safety and quality mindset with a right-first-time, pragmatic and forward-thinking approach. Highly motivated with strong problem-resolution skills and a proven track record of man-management and team leadership.

Exceptional expertise encompasses utilising leading-edge project methodologies to deliver simultaneous projects on time and within budget, with strong troubleshooting skills and the ability to devise and implement innovative solutions and optimise resources.

Experienced in project / programme management, stakeholder management, outsourced and third-party management, project turnarounds, budget management, quality management, process planning and delivery, team management and motivation, solutions architecture, risk management. PRINCE2 practitioner.