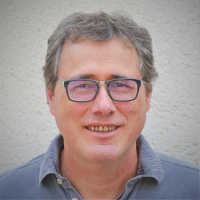 Pascal Mayer
CEO at Alphanosos
France
5

followers

2

following

3

recommendations
View Pascal's full profile. It's free!
Contact Pascal, connect with your colleagues and find business opportunities worldwide.
View Pascal's Full Profile
Summary
My background encompasses several research, management, founder and executive positions in academia, multinational pharmaceutical companies and start-ups. I co-authored 17 peer-reviewed publications and 12 patent applications, comprising princeps patents protecting Illumina's massively parallel sequencing technology. I earned my Ph.D in macromolecular biophysics from the Louis Pasteur University (now Université de Strasbourg), in Strasbourg (France).