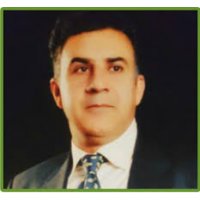 Behrouz Rahimi (NU)
Inventor-problem solver-new product-solution-economic developer at Nu innovations Inc
Canada · PORT MOODY
8

followers

1

following

0

recommendations
View Behrouz's full profile. It's free!
Contact Behrouz, connect with your colleagues and find business opportunities worldwide.
View Behrouz's Full Profile
Summary
NU INNOVATIONS INC. is an innovative tech company based in British Columbia, Canada (Est. 2016) founded by inventor & innovator Behrouz Rahimi. As a multidisciplinary expert, Behrouz has been projecting new, innovative ideas in design, machine tools, training, manufacturing and also mechanical & electrical engineering over the course of a 30 year career. Throughout the past decades he has worked in-service engineering, technical surveying and executive management and has been able to render innovative solutions essential to the development of the industry.

The company focuses mainly on development and manufacturing of new products, creating new technological solutions and also research in Electrical, Mechanical,Medical, Security, Firefighting, Clean Energy, Safety, Power Tools and issues regarding the environment in collaboration with public and private sectors. The company's other activities include R&D and training bright, innovative minds.

As a member of InnovateBC, Nu Innovations Inc. is honored to have been recognized by the office of the Canadian prime minister and Canada's ISED minister. Nu Innovations Inc. team of experts has attended multiple international conventions and exhibitions on behalf of Canada and many of their ideas, prototypes and products have achieved awards and certificates of excellence from USA, Canada, Europe, Asia and other parts of the world.


Nu innovations Inc. is a reputable company dedicated to excellence in every step of the process also the company Focus Professional Services include project management, solution design validation, site preparation, installation and configuration, testing and validation, knowledge transfer and managed service options. Not sure where to start? Contact us and we can discuss your needs.

Our motto is"We bring imagination to reality" since we believe knowledge is limited but imagination is infinite.

"knowledge is the power which should be used properly to serve mankind ".