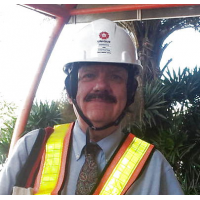 Kurt Rudahl
CEO at Heurika Geographics
Singapore · Not set
4

followers

0

following

0

recommendations
View Kurt's full profile. It's free!
Contact Kurt, connect with your colleagues and find business opportunities worldwide.
View Kurt's Full Profile
Summary
The inventors of the technology are Mr. Kurt Rudahl and Dr. Sally Goldin.

Mr. Kurt Rudahl has a B.A. in Mathematics from New York University, an M.S. in Computer Science from University of Wisconsin, and Ph.D. studies in Computer Science from University of Massachusetts. He has more than twenty years experience in industrial computer software and hardware, specializing in industrial,scientific and medical instrumentation, monitoring, and control, and also in geospatial information gathering, analysis, and presentation. He is currently on the Faculty of Engineering at a major Asian university, and has been President of Goldin-Rudahl Systems, Inc. since 1987.