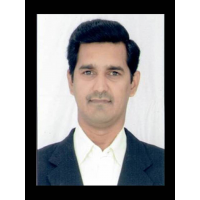 Shailendra Engineer
CEO at Engineer Corporation
India · Ahmedabad
7

followers

0

following

34

recommendations
View Shailendra's full profile. It's free!
Contact Shailendra, connect with your colleagues and find business opportunities worldwide.
View Shailendra's Full Profile
Summary
We are into "Electric Mobility Services" and "Fin-Tech", We need Electric Motorcycles, Electric Scooters having Top Speed Of 55 KMPH, Lithium Ferrous Phosphate Battery of 40AH, Range - minimum 100 KM with 180 Kgs Payload. We need Electric 4 Wheeler Mini Trucks which can carry 1000 Kgs Payload with a Range of 250 Kilometers in 1 Time Battery Charge, We need Lithium Ferrous Phosphate Battery in these 4 Wheeler Mini Electric Trucks, We need "Battery Swapping Arrangement in these Mini Electric Trucks. We also need Internal Combustion Rotary Engine (Like Wankel) Generator of 1 KWH to 2 KWH power generation capacity using CNG.