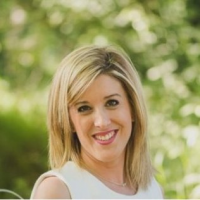 View Maria's full profile. It's free!
Contact Maria, connect with your colleagues and find business opportunities worldwide.
View Maria's Full Profile
Summary
B. Sc in Biotechnology (Autonomous University of Barcelona). I joined Trifermed S.L. in 2008 as the Responsible for the Market Research Department in order to conduct and manage the interface between Trifermed, our clients and the best business opportunities in the market. For two years and a half, and as a Business Unit Manager I have been the responsible for the Mediterranean markets: Italy, Greece, Turkey and Israel among others. Despite all the countries under my responsibility were being bathed by the same sea, the Mediterranean has managed to give each of them some individual character and made them unique. All these challenge made the Mediterranean markets a promising area to face up to and an incredible source of knowledge and learning. My period in Trifermed finished on November 2013.

I join Almirall S.L. in the New Projects and Market Research Department taking care of the identificacion, selection and evaluation of new potencial business opportunities for our company for a substitution of a maternity leave.

At this moment, I am taking care of the Knowledge and Technology Transfer in the Germans Trias i Pujol Health Sciences Research Institute.

Specialized in International Business Development within the Pharma, Biotech and TechMed industries. Primary area of expertise: Licensing (In and Out), Technology Transfer, Support in Deals Negotiation, Partnering Management, Consultancy Services and Market Research. Always interested in International Management and managing costly academic research in successful deals on a demanding market.