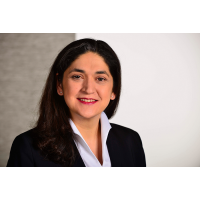 Özlem Dr. Weiss
Founder & General Manager at IBD Consulting & Co.
Germany · Frankfurt am Main
4

followers

0

following

0

recommendations
View Özlem's full profile. It's free!
Contact Özlem, connect with your colleagues and find business opportunities worldwide.
View Özlem's Full Profile
Summary
Having developed in lead and co-deveopped within teams medical devices for over 10 years that spans up from large projects like of building up complete new industrial manufacturing site or supporting in implementing complete new technologies down to small modification of exiting products, I rely on a scalable and transferable product and business development expertise. Having founded and built up two companies, I can strongly focus on the commercial aspects of innovation and new developments and the importance of implementation of stable processes to be economically successful.