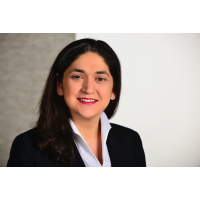 Dr. Özlem Weiss
Founder & General Manager at IBD Consulting & Co.
Germany · Frankfurt am Main
Joined March 2012
Summary
-10 years experience in medical device product and market development
-built-up full new business line and new industrial manufacturing site
-supported implementing new technologies
-lead teams up to 20
-built up own business with team of 4
Work Experience (3)
PhD Researcher
Max-Planck-Institute for Kolenforschung
January 1999 - June 2002
Mülheim an der Ruhr
Assistant Researcher Postdoctoral Fellow
Abo Akademi
June 2002 - December 2003
Turku
Head of R&D CAD/CAM, Business Development, Project Manager R&D
Heraeus Group ex Dental Division
February 2004 - March 2009
Hanau
Academic Studies (1)
Diploma
Johann-Wolfgang-Goethe Frankfurt University
January 1993 - January 1998
Chemistry
- Chemistry with Focus on Biochemistry
- Diploma in inorganic materials group with focus on optical materials
Awards and achievements (1)
Internal Audit Training ISO13485:2012
Schrack & Partner
June 2016
Research areas of interest (8)
3D printing
Ceramic Materials and Powders
Medical Biomaterials
Optical Technology related to measurements
CAD/CAM, CAE systems
and 3 more
Dr. Özlem Weiss didn't publish any Technology Call yet
Dr. Özlem Weiss didn't publish any Technology Offer Offer yet
Direct Inkjet Printing of Dental Prostheses Made of Zirconia
Jörg Ebert, Emre Özkol, A. Zeichner, K. Uibel, Özlem Weiss et al.
CAD/CAM milling systems provide a rapid and individual method for the manufacturing of zirconia dental restorations. However, the disadvantages of these systems include limited accuracy, possible introduction of microscopic cracks, and a waste of material due to the principle of the 'subtractive process'. The hypothesis of this study was that these issues can be overcome by a novel generative manufacturing technique, direct inkjet printing. A tailored zirconia-based ceramic suspension with 27 vol% solid content was synthesized. The suspension was printed on a conventional, but modified, drop-on-demand inkjet printer. A cleaning unit and a drying device allowed for the build-up of dense components of the size of a posterior crown. A characteristic strength of 763 MPa and a mean fracture toughness of 6.7 MPam(0.5) were determined on 3D-printed and subsequently sintered specimens. The novel technique has great potential to produce, cost-efficiently, all-ceramic dental restorations at high accuracy and with a minimum of materials consumption.
A Publication List with 20 articles is online at researchgate.com and
list can be sent on request
List with 15 journal /book articles, 4 patent files and 1 recent interview
Dr. Özlem Weiss didn't publish any Event yet
Dr. Özlem Weiss didn't publish any Job yet
Dr. Özlem Weiss didn't publish any New and Article yet
Dr. Özlem Weiss didn't publish any Education Resource yet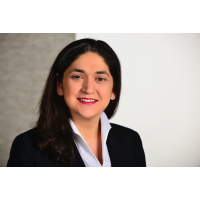 You are signed out
Join Innoget to connect with Dr. Özlem Weiss and thousands
of innovation-driven professionals and organizations