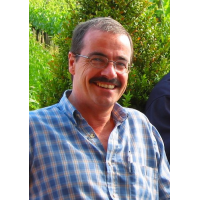 Ross Campbell
CEO at CyberColloids Ltd
Ireland · Carrigaline
4

followers

0

following

1

recommendations
View Ross's full profile. It's free!
Contact Ross, connect with your colleagues and find business opportunities worldwide.
View Ross's Full Profile
Summary
• As main driving force for CyberColloids, I have managed to motivate my colleagues to develop an alternative business model in the area of outsourced R&D, which is now recognized internationally as a center of excellence in Food Texture. Clients come from China to USA, Norway to India, and include multinationals eg Pepsi, Mars, Wrigley etc to family owned companies.
• Guided CyberColloids to a point where it is now seen as a Research Provider in it's own right; have been awarded 5 FP7 projects and 2 Horizon 2020 projects- 4 such projects have involved the processing of seaweed.
• When at Quest International (Unilever) I and my team turned a $25M loss making business into a profitable $35M business.