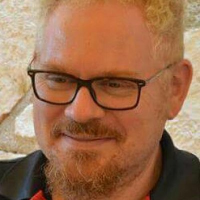 Giovanni Battista Tateo
Scientist
Italy · Bari
3

followers

0

following

0

recommendations
View Giovanni's full profile. It's free!
Contact Giovanni, connect with your colleagues and find business opportunities worldwide.
View Giovanni's Full Profile
Summary
ormazione. Ingegneria elettronico con specializzazione in automazione industriale e diploma tecnico industriale con specializzazione in informatica.

Lavoro. Attualmente ricopro il ruolo di technical proposal writer presso l'azienda in cui ho svolto negli scorsi dodici anni la funzione di progettista di sistemi hardware e software di visione artificiale per la diagnostica ferroviaria. Precedentemente ho lavorato come progettista di sistemi di visione applicati al controllo di processo e qualità della produzione industriale (machine vision). Da oltre 20 anni mi occupo per lavoro e per passione di progettazione e produzione di sistemi software.

Passioni. Sono appassionato di intelligenza artificiale (algoritmi genetici) e tecniche innovative e creative di problem solving (TRIZ, lateral thinking).
Da cinque anni mi sono avvicinato al mondo della comunicazione e del social networking. Sostenitore della condivisione della conoscenza attraverso la rete, redigo un diario on-line multi-disciplinare (http://tateoblog.blogspot.it) attraverso cui condivido le mie conoscenze professionali e le mie passioni.

Oggi. Attualmente, sono impiegato presso la MerMec S.p.A. (http://www.mermecgroup.com/) con cui ho condiviso negli ultimi dodici anni importanti sfide internazionali e soddisfazioni professionali.

Futuro. Propenso a valutare proposte per ruoli di responsabilità in ambito di ricerca, sviluppo e innovazione in settori ad alto livello tecnologico.