Summary
Jeff Stollman is a polymath developing solutions to difficult problems across a wide range of disciplines including blockchain, sensors, robotics, financial services, force protection, weapons demilitarization, supply-chain integrity, non-lethal weapons, information technology, information security, and privacy. He currently holds patents in artificial intelligence, information security, privacy, and financial services and has patents pending in blockchain, supply chain integrity, medication adherence, and non-lethal weapons.

He has been effective developing "out-of-the-box" solutions by using novel technology from one discipline to cross-fertilize another. In this way, he has developed novel solutions that were invisible to the same way of looking at problems.

In addition to his technical expertise, Mr. Stollman has managed both businesses and programs valued in the hundreds of millions of dollars with full P&L responsibility.

Mr. Stollman holds a Masters degree from Tufts University and has supported prestigious clients including IBM, Boeing, Northrop Grumman, US Bank, Merrill Lynch, Bristol-Myers Squibb, Ford, and a wide array of federal agencies, including the DoD and Intelligence communities. He is deeply involved in global standards organizations, having served as chairman of the Privacy and Public Policy working group of the Kantara Initiative. He currently serves as a technical expert to the International Telecommunications Union – Technology (ITU-T) organization and supports the United Nations Commission on International Trade Law (UNCITRAL).

Mr. Stollman has presented at such conferences as Global Indexing and ETFs, the European Identity and Cloud Conference, the RSA security conference, the Healthcare Distributors Association Traceability Seminar, the Internet Identity Workshop, and the Computer Security Institute. He has also appeared as an expert witness on behalf of the US EPA in public hearings on the economic impact of proposed noise abatement regulations, and has testified at numerous hearings on protests of federal procurements.
Work Experience (2)
Chief Scientist
Rocky Mountain Technical Marketing, Inc.
January 2008 - Present
Chesterbrook
Technical Solutions Manager
IBM
April 1996 - December 2007
Somers
Academic Studies (1)
MA, BA
Tufts University
January 1977 - January 1977
economics
In addition to economics classes, I studied physics and engineering.
Awards and achievements (2)
Certified Information Systems Security Professional (CISSP)
ISC2
May 2006
Top Secret clearance
US DoD
August 2006
Research areas of interest (21)
Electronics, IT and Telecomms
Information Processing, Information System, Workflow Management
IT and Telematics Applications
Industrial manufacturing, Material and Transport Technologies
Process control and logistics
and 16 more
jeff stollman didn't publish any Technology Call yet
jeff stollman didn't publish any Technology Offer Offer yet
"It's Getting Harder To Be Super," TECHNOLOGY REVIEW, Massachusetts Institute of Technology (MIT), Cambridge, MA February-March, 1981.
Jeff Stollman
A look into the changing needs and social values prompted by advances in technology.
Market Analysis of the Potential for Wind Systems Use in Remote and Isolated Area Applications, ISBN: 0880160020.
Ron Beck, Robert Martin, Jeff Stollman, Gary Armbruster,
This book presented a Market Analysis of the Potential for Wind Systems Use in Remote and Isolated Area Applications as noted in its title.
jeff stollman didn't publish any Event yet
jeff stollman didn't publish any Job yet
jeff stollman didn't publish any New and Article yet
jeff stollman didn't publish any Education Resource yet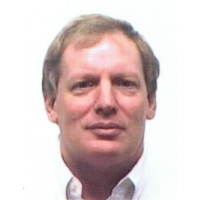 You are signed out
Join Innoget to connect with jeff stollman and thousands
of innovation-driven professionals and organizations