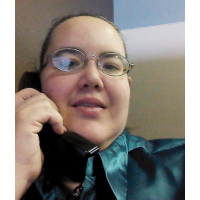 Sarah Sunstein
Self Checkout Host at Wal-Mart
United States · Sevierville
1

followers

0

following

0

recommendations
View Sarah's full profile. It's free!
Contact Sarah, connect with your colleagues and find business opportunities worldwide.
View Sarah's Full Profile
Summary
I am currently completing my Bachelor's degree in Business Administration and Management. I have worked for 5 Seasons as a Seasonal Tax Specialist for H&R Block Tax Services. I have been in retail for almost 19 years.