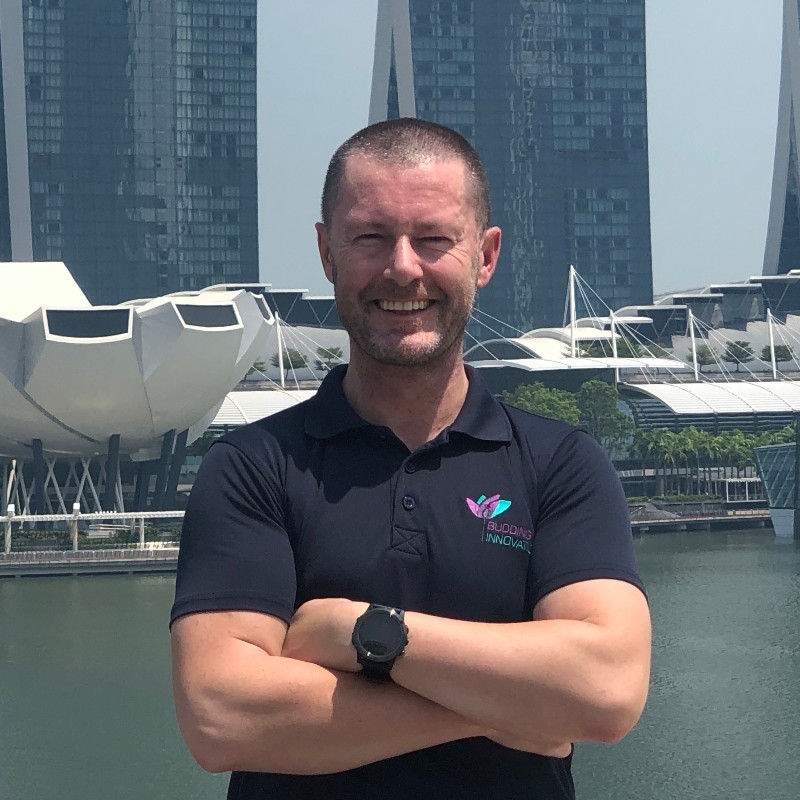 Bert Grobben
CEO | CxO | [Open] Innovation Expert | Entrepreneur | Board Member | Advisor | Venture Builder | Preventative Health at Budding Innovations Pte. Ltd.
Singapore · Singapore
Joined May 2020
Summary
Dr. Bert Grobben is a senior Corporate Global Open Innovation leader, a serial Entrepreneur, and an Ironman Triathlete. He is passionate about Healthy living and preventative Health. His extensive experience with both Corporates and Startups makes him particularly well-suited to build ecosystems where early-stage Deeptech can make its way into a Corporate portfolio.

He has >20-year track record leading >$100M program portfolios as a corporate leader (P&G, Avery Dennison) and as a venture builder in implementing sustaining & disrupting innovations for Billion-dollar Brands. He has extensive experience running global programs, and deep regional exposure across Western Europe, North & sub-Sahara Africa, Middle East, China and South East Asia. He operates seamlessly across cultures, and both technical and business domains. A unique skill is his background in qualitative Consumer & Market research. He focuses on identifying and translating key in-use product & Brand experiences and un-met needs into technology development and implementation plans. His broad cross-industry exposure allows him to support Brands on their business model innovation, and identify new opportunities for profitable growth and geographical expansion.

As a Biomedical PhD, and an innovation track record across Health related domains, he is now also supporting SMEs and Startups on early stage business model innovation, defining and optimising product-market-fit and go-to-market strategy and designing product experiences that address critical needs and winning in-use experiences. As a master in the process of executing innovation processes, he works with companies as a venture builder, a CxO, an advisor or as a consultant to ensure innovative products get implemented into the business and the markets. He also comes onboard as an Entrepreneur-in-Residence to spin-out startup, or spin-in opportunities into Corporate portfolios.
Work Experience (4)
CEO
Budding Innovations Pte. Ltd.
September 2015 - Present
Singapore
CEO / Chairman
Ecoworth Tech Pte. Ltd.
September 2015 - Present
Singapore
Global Technical Director
AVERY DENNISSON
November 2013 - March 2015
Hong Kong
Regional Director Open Innovation
Procter & Gamble
January 2013 - November 2013
Singapore
Academic Studies (1)
PhD
University of Antwerp
January 1996 - January 2002
BioMedical Sciences
Research areas of interest (14)
Biological Sciences
E-Health
Agrofood Industry
Technologies for the food industry
Food Additives/Ingredients/Functional Food
and 9 more
Bert Grobben didn't publish any post yet
Bert Grobben didn't publish any Technology Call yet
Bert Grobben didn't publish any Technology Offer Offer yet
Bert Grobben didn't publish any Paper yet
Bert Grobben didn't publish any Event yet
Bert Grobben didn't publish any Job yet
Bert Grobben didn't publish any New and Article yet
Bert Grobben didn't publish any Education Resource yet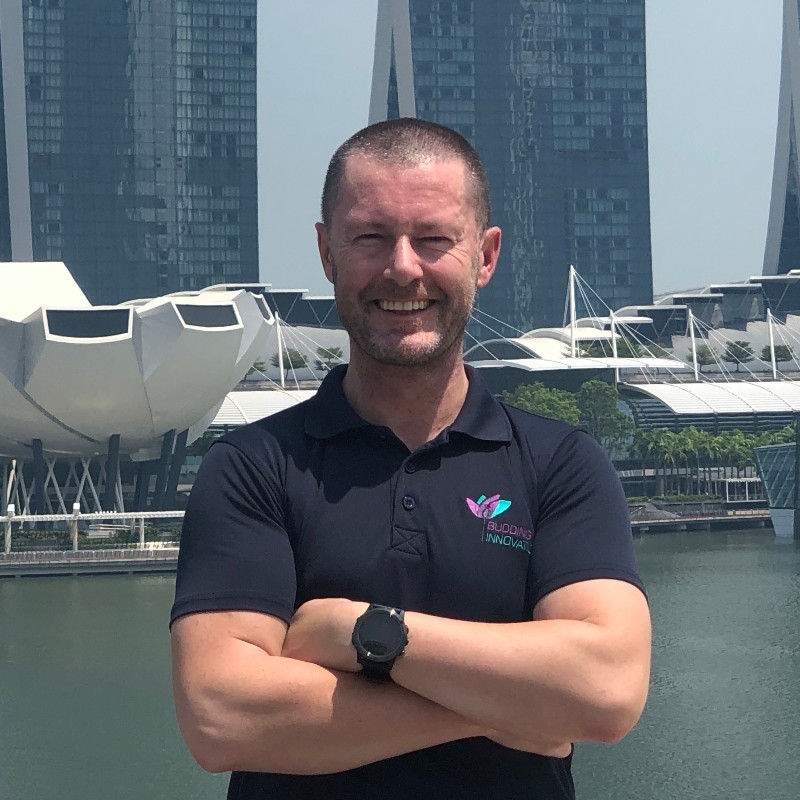 You are signed out
Join Innoget to connect with Bert Grobben and thousands
of innovation-driven professionals and organizations