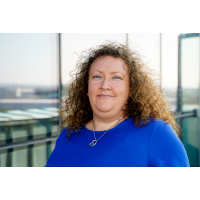 Danielle Whelan
Marketing Manager at TU Dublin Hothouse
Ireland · Dublin, Ireland
Joined January 2022
Summary
Danielle is the Marketing Manager for TU Dublin Hothouse and joined the team in 2019 having previously worked in the third level sector in Research, Innovation and Development. Over the past twenty years working in multiple sectors enabled Danielle to gain excellent commercial and industry knowledge, both nationally and internationally, across several areas including Administration, Tourism, Education, Management, Marketing and Business Development. In the past decade, Danielle expanded her knowledge base to include brand design, website development and management, events, marketing and multiple funding regulations and application writing for Irish SME's. In her current role as Marketing Manager for TU Dublin Hothouse, she is responsible for the Marketing and Management of the TU Dublin Hothouse brand, strategy, communications, events, launches, content, web and any other relevant marketing requirements.
Work Experience (1)
Marketing Manager
TU Dublin Hothouse
June 2019 - Present
Dublin, Ireland
Duties Include
-Develop & manage the Hothouse marketing & communication strategy, including marketing campaigns for technologies & innovations across multiple sectors.
-Responsibility for brand management & corporate identity in line with TU Dublin.
-Define, design & deliver a calendar of events for Hothouse.
-Coordinate marketing campaigns in line with the Business Development team & activities.
-Partner with the internal case managers to ensure efficient lead passing, optimise lead quality & support prospecting efforts.
-Create a programme of internal communications content that champions the value of working with Hothouse to students, staff & researchers.
-Work with Public Affairs to create compelling communication campaigns to drive awareness of Hothouse & its service with its core audience of industry leaders & start-ups.
-Provide support for the team through driving forward professional development in marketing & communications.
-Manage the marketing and communications budget and allocation of funds across all channels and evaluate ROI.
-Creation & publication of all marketing material in line with marketing plans.
-Preparing online & print marketing campaigns.
-Work closely with PR, Brand & Design Agencies
-Manage / Assist with new technology & product launches and events.
Research areas of interest (24)
Electronics, IT and Telecomms
Industrial manufacturing, Material and Transport Technologies
Industrial Technologies
Energy Technology
Physical Sciences and Exact Sciences
and 19 more
Danielle Whelan didn't publish any Technology Call yet
Danielle Whelan didn't publish any Paper yet
Danielle Whelan didn't publish any Event yet
Danielle Whelan didn't publish any Job yet
Danielle Whelan didn't publish any New and Article yet
Danielle Whelan didn't publish any Education Resource yet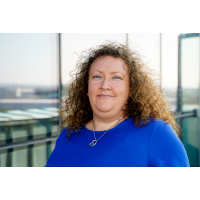 You are signed out
Join Innoget to connect with Danielle Whelan and thousands
of innovation-driven professionals and organizations