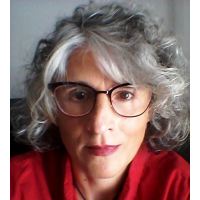 Marta García Del Barrio
Commercialization Specialist at Consejo Superior de Investigaciones Cientificas (CSIC)
Spain
0

followers

0

following

0

recommendations
View Marta's full profile. It's free!
Contact Marta, connect with your colleagues and find business opportunities worldwide.
View Marta's Full Profile
Summary
PhD in Molecular Biology, 20 years of international scientific experience in neuroscience, in public and private institutions and companies, awarded five times with different competitive awards (fellowship, grant), seven publications all in the first quartile, attendance at many international scientific congresses, author of several patents, entrepreneur, founder of the life science consultancy Scientific Projects (two years, www.scientificprojects.es), experience in developing medical devises (two years), teaching and mentoring experiences for more than two years (ungraduated and graduated, in Spanish and English), currently Tech Transfer manager with experience in different fields: health, biotech, environment, agriculture, food, 10 years of international experience: 4.5 years in London, UK, 4.5 years in San Diego, USA, 8 months in Estado de Mexico (Toluca, Cuautitlán Izcalli). Long experience bringing science closer to people (in different context, countries and for people with different ages).