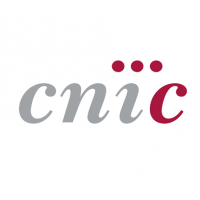 Summary
The Spanish National Center for Cardiovascular Research (CNIC) by means of its Research & Technology Transfer Office (TTO) ensures that scientific and technological developments generated by the CNIC are accessible to a wider range of users who can then further develop and exploit the technology into new products, processes, applications, materials or services.

CNIC scientific area is organized into two departments focused on Basic Research and Clinical Research, fully interconnected through six multidisciplinary programs grouped into three research areas:

1 Vascular Pathophysiology
2 Myocardial Pathophysiology
3 Cell Developmental Biology

Our portfolio include biomarkers, genetic and diagnostic tools, animal models and treatments for cardiovascular, inflammatory and infectious diseases, among others. Some examples of our current projects include treatment for pulmonary hypertension, myeloproliferative diseases and trained immunity for prevention of infections. Regarding diagnosis, we are currently working on biomarkers for myocarditis, subclinical atherosclerosis and calcific aortic valve disease.
Research areas of interest (16)
Biological Sciences
Medicine, Human Health
Diagnostics, Diagnosis
Heart and blood circulation illnesses
Medical Research
and 11 more
CNIC (TTO) didn't publish any Technology Call yet
CNIC (TTO) didn't publish any Paper yet
CNIC (TTO) didn't publish any Event yet
CNIC (TTO) didn't publish any Job yet
CNIC (TTO) didn't publish any New and Article yet
CNIC (TTO) didn't publish any Education Resource yet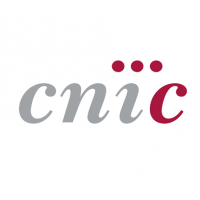 You are signed out
Join Innoget to connect with CNIC (TTO) and thousands
of innovation-driven professionals and organizations