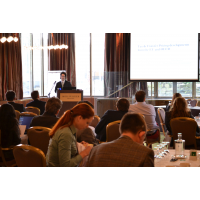 Robert Milstein
Managing Director at Thought Leader Global
Czech Republic
0

followers

0

following

0

recommendations
View Robert's full profile. It's free!
Contact Robert, connect with your colleagues and find business opportunities worldwide.
View Robert's Full Profile
Summary
Organising conferences for Thought Leader Global (www.thoughtleaderglobal.com) on:

strategic alliances (including open innovation and external partnerships)

corporate development (including M&A integration and divestments)

strategy execution

finance (including corporate tax, indirect tax, and controlling)

HR, Marketing, GRC, and corporate fraud and corruption.