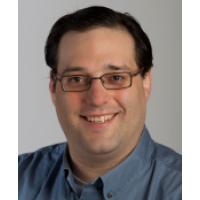 View Elliot's full profile. It's free!
Contact Elliot, connect with your colleagues and find business opportunities worldwide.
View Elliot's Full Profile
Summary
Elliot Biro is an Assistant Professor in the Department of Mechanical and Mechantronics Engineering. He has an extensive background in joining techniques used in the automotive and steel industries from his work with ArcelorMittal Global Research where he was responsible for many projects that applied metallurgical fundamentals to solve industrial problems. Dr. Biro's experience includes process optimization for a variety of welding techniques (gas metal arc welding, spot welding, laser welding, high frequency induction welding, flash butt welding, and seam welding), understanding property changes and cracking during welding (heat affected zone softening and LME cracking), and development of simulation techniques to understand the metallurgical changes during welding and other steel manufacturing processes.
Dr. Biro's primary research interests are: metallurgical changes during welding, development of defects during welding, increasing process robustness to improve manufacturability, physical simulation of the welding process, welding of advanced high strength steels (AHSS), dissimilar material joining and weld evaluation. He currently sits on a variety of industry committees with the AWS and the CCIIW. From his work with industry Dr. Biro was responsible for $25M in savings to manufacturing costs from the results his projects and he has over 25 journal papers and 25 conference papers.