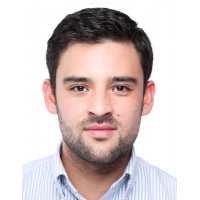 Summary
The Centre for Biotechnology and Biomedicine (BBZ) was founded in 2003 as the central research institute of the Leipzig University.
The BBZ promotes the networking of research within the university while simultaneously utilizing emerging interdisciplinary synergies. In cooperation with biotechnologically relevant groups in a life-science network at the Leipzig University, it has been possible to promote the outstanding development in biotechnology with national and international visibility and competitiveness.
Knowledge- and experience-intensive areas of innovation are for the biotechnology industry in Leipzig of great importance. In addition to high-level applied and fundamental research, the BBZ has successfully established an internationally competitive development and implementation platform. Due to its competence and capacity, the BBZ also provides technological consultation for research and industry partners.
Academic Studies (2)
MBA
Leipzig University
January 2017 - January 2019
Small Enterprise Promotion and Training
MBA with focus on Innovation, entrepreneurship, SME promotion, and economics.
B. Sc.
Montana State University
January 2011 - January 2015
Mechanical Engineering
Research areas of interest (29)
Micro- and Nanotechnology
Biological Sciences
Medicine, Human Health
Clinical Research, Trials
Cytology, Cancerology, Oncology
and 24 more
Ricardo Azuero didn't publish any Technology Call yet
Ricardo Azuero didn't publish any Paper yet
Ricardo Azuero didn't publish any Event yet
Ricardo Azuero didn't publish any Job yet
Ricardo Azuero didn't publish any New and Article yet
Ricardo Azuero didn't publish any Education Resource yet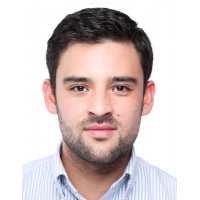 You are signed out
Join Innoget to connect with Ricardo Azuero and thousands
of innovation-driven professionals and organizations