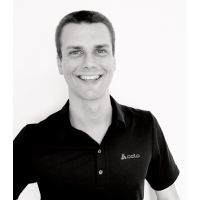 View Gunter's full profile. It's free!
Contact Gunter, connect with your colleagues and find business opportunities worldwide.
View Gunter's Full Profile
Summary
At Brainalyzed we have the vision to open up the possibilities of AI to every organization, by significantly lowering the barriers of entry for this fascinating technology. Selection of training data from heterogenous sources, feature engineering, hyperparameter-tuning, model deployment and maintenance have long been a major inhibitor for AI adoption.

With Brainalyzed INSIGHT we introduce the first distributed learning platform for Artificial Swarm Intelligence (ASI) that offers an all-in-one solution for AI development. It is driven by the combined mighty forces of multi-objective optimization and state-of-art deep learning technology to strike an unparalleled balance of AI fidelity and AI creation simplicity.