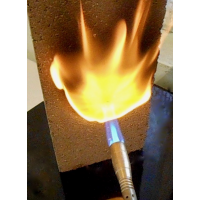 ADVANCED PASSIVE TECHNOLOGY
Independent Researcher & Inventor at Independent Researcher & Inventor
Romania
1

followers

0

following

1

recommendations
View ADVANCED's full profile. It's free!
Contact ADVANCED, connect with your colleagues and find business opportunities worldwide.
View ADVANCED's Full Profile
Summary
I invented an industrial method (patented) of transforming organic waste into any kind of product currently made of wood and its substitutes, concrete and its derivatives, clay and, partially, plastics, as well as into energy-efficient, environmentally friendly, small- and average-size modular buildings that can be placed on any surface (on sand, on ice, on land or on water), withstanding natural calamities and fires, made with new joining and assembling methods.