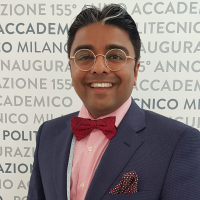 Hardik Bhimani
Open Innovation & Behavioral Strategy Researcher
Australia
0

followers

0

following

0

recommendations
View Hardik's full profile. It's free!
Contact Hardik, connect with your colleagues and find business opportunities worldwide.
View Hardik's Full Profile
Summary
I conduct experimental research in partnership with innovating firms/hubs at the intersection of psychology and innovation management. I am currently working on multiple research projects examining the human side of innovation - who to recruit to innovation teams? To what extend does cognitive and social psychology factors affect innovation performance? How can innovation managers influence creativity and economic outcomes? - these are the 3 central questions my research addresses. My aim is to empower innovation managers will science of managing for innovation.