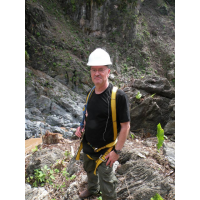 Leonardo Pradera Ostermann
CEO - Innovation Manager at Geoasbuilt
Spain · Alcobendas - Madrid
1

followers

0

following

0

recommendations
View Leonardo's full profile. It's free!
Contact Leonardo, connect with your colleagues and find business opportunities worldwide.
View Leonardo's Full Profile
Summary
Expert in tunneling construction control and compute scientist. Software-Hardware project for systematic shotcrete thickness control in New Austrian Tunneling Method (work in progress 90% aproximately).

I wish contact with engineering societys interested in this innovation project.