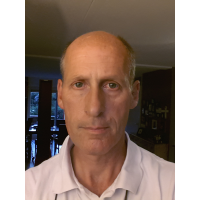 Frank Smeets
CEO at House of Innovation
Netherlands
1

followers

0

following

0

recommendations
View Frank's full profile. It's free!
Contact Frank, connect with your colleagues and find business opportunities worldwide.
View Frank's Full Profile
Summary
Research interest in Medtech, Agrotech and high Tech to create new business.

I am a Visionary / Senior business developer Healthcare and Life Sciences / Executive-Managing Director spin-off / Commercial Manager with proven track record in building and expanding international business in Europe (EMEA) and global, both aimed at customer and distributor level / B2B strategist.
Strong in finding new business opportunities and creating strategic partnerships, developing strong IP positions and able to negotiate and valuate deals (acquisitions).

My personal drive: entrepreneur, innovator, people/ team manager and inspirer, looking to support entrepreneurs and SME´s in their commercial ambitions to develop strategic vision and innovation into commercial and operational excellence.
I am ready to add my experience, knowhow, personal skills and competences towards successful new business development for YOU.

My skills are: (creative) solution driven; goal and result oriented; analytical; setting and following high standards; thinking in opportunities; listener; people manager; getting things done.