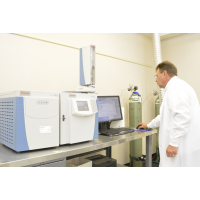 Mike Albu
Laboratory Manager at Xperiential Laboratories
United States
4

followers

2

following

0

recommendations
View Mike's full profile. It's free!
Contact Mike, connect with your colleagues and find business opportunities worldwide.
View Mike's Full Profile
Summary
Mike Albu, M.S., is currently Laboratory Manager of instrumentation, wet, and biomedical laboratories at Xperiential Laboratories, a division of Somnio Global, in Novi, MI. Mike obtained his B.S., in Microbiology from the University of Michigan in Ann Arbor, MI, and his M.S. in Macromolecular Chemistry from the University of Detroit-Mercy in Detroit, MI. He worked for twelve years as a medical technologist and clinical microbiologist at various area hospitals and laboratories and worked for twenty-five years at PPG Industries, Troy, MI, as a Laboratory Manager and Research Associate. Mike was also an Adjunct Professor of Biochemistry at the University of Windsor and Specialist Formulator at Avomeen Laboratories in Ann Arbor, MI, prior to coming to Somnio Global.