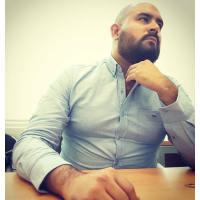 Julio Haros
Analyst and Data Scientist at Observatorio Tecnológico de Jalisco
Mexico · Zapopan
1

followers

0

following

0

recommendations
View Julio's full profile. It's free!
Contact Julio, connect with your colleagues and find business opportunities worldwide.
View Julio's Full Profile
Summary
Experience in the ICT sector of 8 years serving small and medium companies, in the incorporation of technologies. I work as a Business Consultant, implementing systems that allow and facilitate the operation in the company, such as in the education sector, services, and marketing, as well as the implementation of improvements in the operation through accompaniment and personalized advice in the improvement of automated production processes.
I currently serve as Coordinator of the Technological Intelligence System of the Technological Observatory of Jalisco, carrying out monitoring activities of business competitors in the textile, furniture, clothing, fashion, medical devices, footwear and other sectors.