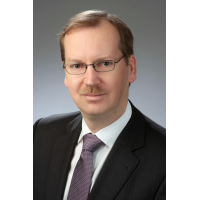 Michael Mager
Director, Research Specialty Polymers at Clariant
Germany · Frankfurt
2

followers

0

following

0

recommendations
View Michael's full profile. It's free!
Contact Michael, connect with your colleagues and find business opportunities worldwide.
View Michael's Full Profile
Summary
Experience and general interests: chemistry (PhD), research, innovation management, new business development, corporate venturing, strategic development. Current research interests: high-performance polymers for industrial and consumer applications, interaction of polymers with surfaces (incl. particles and fibers; organic, inorganic, natural), polymers and monomers from renewable sources.