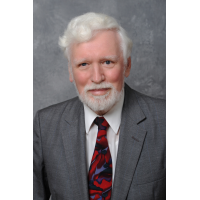 John Newport
Scientist
United States · Philadelphia
1

followers

0

following

1

recommendations
View John's full profile. It's free!
Contact John, connect with your colleagues and find business opportunities worldwide.
View John's Full Profile
Summary
SKILL BASE
Polymer Chemistry (Physical Chemistry, Emulsion & Condensation Polymerization, Diffusion and Solubility, Microencapsulation.)
Surface Science Phenomena (Wetting, Adsorption, Adhesion, Coefficient of Friction, Emulsification, Formulation.)
Surface Oxidation and Modification.
Melt rheology of polyolefins (die design and threadline extensional rheology; oriented films)
Track record in Product Development and Program Management
Expertise in Patent Prosecution and Defense


R&D: Over 40 years of industrial Research and Development and Project Management experience. Past Chair of the Chemical Consultants Network (Chemconsultants.org)


Open Innovation: Listed as a "Top Solver" with Innocentive.com. The number and type of open innovation awards attests to my diverse problem solving ability. They include:
Ultra-fast Moisture Absorbing/Desorbing Materials, Engineered Surfaces, Materials and Coatings for Aircraft Drag Reduction, Surface Modified Microcapsules for Better Adhesion, Modeling Fragrance Molecule Migration Through Polymer Barriers, Incomplete Release of Active Ingredient , Low Surface Energy Particles for Reduction of Friction and Intravenous Sustained Release Drug Delivery Technology . And, with Idea Connection.com: Ingredient Retention in Whole Meat Systems, Approaches or Technologies to Reduce the Lung Irritancy of an Aerosol containing Solid Particles, Bulk Storage and Transfer Apparatus for Viscous Fluids like Grease, Measuring Chemical Concentration by LC-MS Without Characterized Reference Standards.