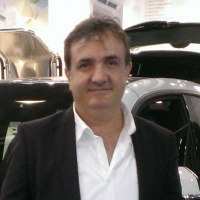 Nazaj Mynyr
CEO Edilizia Ecososotenibile Srl at VEGALUCE SRL
Italy · Vicenza
Joined October 2012
Summary
CEO
Edilizia Ecosostenibile Srl
Località Veneto Area, Italy
I recycle, project and realize any kind of functional, complete and ready to use work, turnkey .
I propose and arrange several feasible, civil and industrial urbanization projects of primary and secondary grade; roads, highways, railways, airports, subways, dams, aqueducts; residential, civil, hospital, educational, institutional, industrial and religious centres as well as depuration of solids, liquids and air; restorations, demolition recoveries and reconstructions.
Further, sustainable human development and alternative energy such as eolic, photovoltaic, hydroelectric, geothermal, cooling, biomass and energy plants etc., especially in developing areas.
enabled to sign projects, and the owner and Technical Director of the homonymous company energy&food2030 GROUPPwith SOA and Quality Certification, authorised to perform projects and constructions "allover in the world ."
- focused to design, build, install, and invest by myself and/or with companies to be appointed in the production and management of primary and secondary infrastructure works, as well as in alternative energy projects (eolic, photovoltaic, hydroelectric, geothermal) in Italy and abroad.
- performing worldwide activity in projects, research and development of sites in the renewable energy sector including business development, option, purchase and sale of own or third party photovoltaic, biomass, hydropower and geothermal plants to install on ground, on roof , in greenhouse, and eolic installations on ground or in the sea, to investors or partial byers in general.
- desposed to promote and implement, by the means of proper relational portfolio, the detection of final investors, banks, funds and industrial investors interested in acquiring projects regarding the construction of photovoltaic, hydroelectric, biomass, and/or wind power plants, having all the documentation ready to start work and provided with all the authorizations required by applicable law locally and internationally.
Academic Studies (1)
Elettromecanica
Politecnico Tirana
January 1983
energia
Research areas of interest (20)
Industrial manufacturing, Material and Transport Technologies
Industrial Technologies
Energy Technology
Energy Storage and Transport
Power to gas technology
and 15 more
Nazaj Mynyr didn't publish any post yet
Nazaj Mynyr didn't publish any Technology Call yet
Nazaj Mynyr didn't publish any Technology Offer Offer yet
Nazaj Mynyr didn't publish any Paper yet
Nazaj Mynyr didn't publish any Event yet
Nazaj Mynyr didn't publish any Job yet
Nazaj Mynyr didn't publish any New and Article yet
Nazaj Mynyr didn't publish any Education Resource yet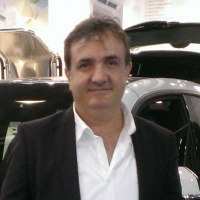 You are signed out
Join Innoget to connect with Nazaj Mynyr and thousands
of innovation-driven professionals and organizations