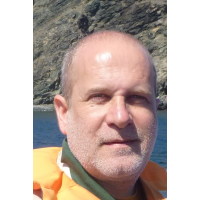 Vitor Vasconcelos
CEO
Portugal · Porto
0

followers

0

following

0

recommendations
View Vitor's full profile. It's free!
Contact Vitor, connect with your colleagues and find business opportunities worldwide.
View Vitor's Full Profile
Summary
Main research Area – Ecotoxicology of cyanobacteria and other toxin producing organisms. Biotechnology using natural compounds from cyanobacteria: applications in pharmacology, ecology and antifouling .

Other research areas: eutrophication, toxinology and toxicology of cyanobacteria, emerging marine toxins.