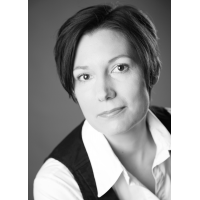 Natascha Schelero
Application Development Manager at Clariant
Germany · Frankfurt am Main
2

followers

4

following

0

recommendations
View Natascha's full profile. It's free!
Contact Natascha, connect with your colleagues and find business opportunities worldwide.
View Natascha's Full Profile
Summary
Throughout my career, I have increasingly specialized in industrial research focusing on the development of pre-screening methods for various industrial applications and on investigation of structure performance relationships of care chemicals. In addition, I have experience in the establishment and management of external collaboration with inter-/national universities and institutes. My own curiosity in learning new things together with a command of several creativity techniques have also left me confident in developing high level concepts for innovation projects, generating new research approaches and evaluating innovative technologies.