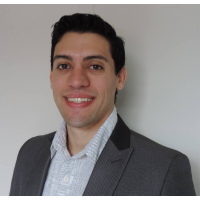 Lucas Coelho
Expert at CD
Portugal · Porto
2

followers

0

following

0

recommendations
View Lucas's full profile. It's free!
Contact Lucas, connect with your colleagues and find business opportunities worldwide.
View Lucas's Full Profile
Summary
For me: the final goal is more important than challenges of the process.

I always have been involved the themes related to research, development processes and innovation. I have worked in related fields of fine chemistry, engineering, pharmaceutical sciences, intellectual property and technological business.

I have an academic (BSc of Pharmaceutical Science, 2008; MSc of Pharmaceutical Science, 2010) and business (4yr as Project Manager and later on as Industrial Director) background. I also finished my phD (march/2017) in the field of Production and Purification valued added of chemicals from industrial waste and ordinary materials.

I am passionate for people, technological innovation and business!