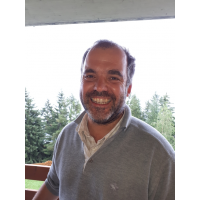 Tanguy Van Regemorter
CEO at Manetco sprl
Belgium · Brussels
2

followers

1

following

0

recommendations
View Tanguy's full profile. It's free!
Contact Tanguy, connect with your colleagues and find business opportunities worldwide.
View Tanguy's Full Profile
Summary
You develop the application.
We'll find the right technology.
Manetco helps researchers and industrials to discover, use and implement innovative manufacturing technologies to develop a new product, to improve a production process or to create new research equipment.

Manetco offers:
A network of experts, start-up and industries with disruptive technologies to solve your most complex challenges where high precision is required.

Expertise to identify the right technology and the right partner to accelerate the development of your innovative product or equipment.

A global understanding of the innovation process including time and costs constraints beyond the technological challenges to make sure that the final solution is affordable and respects production or legal obligations.