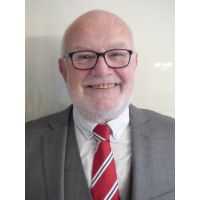 View Tony's full profile. It's free!
Contact Tony, connect with your colleagues and find business opportunities worldwide.
View Tony's Full Profile
Summary
Tony Gaukroger has over 40 years' experience in colouring thermoplastics with concentrates, in technical, commercial and production roles. Although his career started in thermoplastic coating polymers, for the last 30 years he has been involved with masterbatches, predominantly colour, for thermoplastics

After several technical/commercial roles at various levels with Begg and Co., and then Colloids Ltd, he was appointed as the General Manager of Masterplast UK Ltd [a Hoechst subsidiary] manufacturing masterbatches in the UK, for which he was responsible from start up to becoming a multimillion-pound turn over business.

In 1996 he formed Colourtone Masterbatch Ltd., which is now one of the largest, privately owned, independent masterbatch producer in the UK. The company is renowned for providing colouring solutions for most commodity and engineering polymers, with a high level of service and technical support. The company developed the unique, patented and globally acclaimed Vynacol masterbatch for PVCu which won them the "Welsh Innovative Company of the Year" award in 2004. The company exports over 20% of its output worldwide. In February 2017 Colour Tone Masterbatch was acquired by technical compounder Luxus. The two companies had enjoyed a 20-year working relationship prior to the acquisition. Tony has continued to work with Colourtone since the takeover.
More recent developments include the developing and patenting novel of colouring systems for the automatic sorting of mixed polymer waste. This uses colourants [particularly black] that do not interfere with the NIR scanning and identification of plastics in the post-consumer plastic waste stream. Also, the developing of "cool" plastics to reduce the effect of solar heating on exterior components to reduce their environmental impact and increase service life
Tony is well known in the masterbatch industry and regularly invited deliver papers or to provide comment, interviews and articles to the trade press.