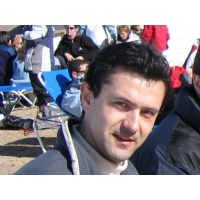 Jesus Esarte
Scientist - R&D Project manager at NAITEC
Spain · Pamplona
1

followers

1

following

0

recommendations
View Jesus's full profile. It's free!
Contact Jesus, connect with your colleagues and find business opportunities worldwide.
View Jesus's Full Profile
Summary
NAITEC is an Automotive and Mechatronics research center whose mission is to contribute to improve the competitiveness of enterprises through the development of R&D projects, technological services and other activities to promote innovation.
Activity: Electronic development, Cooling technologies, Component fatigue tests, NVH testing, Advanced Materials (nanofluids, electronic printing inks), Printing Technology, Biosensors and Nanofabrication.