Summary
Manufacturer of 3e BARGE & GREEN CONTAINERS specifically designed for INLAND WATERWAYS.
Mission - 90% "Modal -Shift" to WATERWAYS GLOBALLY.
Academic Studies (1)
Diploma
School of Engineering
January 1994 - January 1996
Marine Radio Engineering
Radio Officer, Drafts man Mechanical.
Awards and achievements (1)
GOLD MEDAL - IN OPTIMUM UTILIZATION OF AVAILABLE RESOURCES.
QCFI - BARODA CHAPTER (Quality Circle Forum of India.)
December 2013
Research areas of interest (7)
Water Transport
Shipbuilding
Lightweight construction
Body and main parts
Other transportation
and 2 more
NILESH SOMPURA didn't publish any post yet
NILESH SOMPURA didn't publish any Technology Call yet
NILESH SOMPURA didn't publish any Technology Offer Offer yet
NILESH SOMPURA didn't publish any Paper yet
NILESH SOMPURA didn't publish any Event yet
NILESH SOMPURA didn't publish any Job yet
NILESH SOMPURA didn't publish any New and Article yet
NILESH SOMPURA didn't publish any Education Resource yet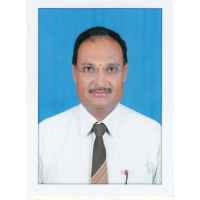 You are signed out
Join Innoget to connect with NILESH SOMPURA and thousands
of innovation-driven professionals and organizations