Summary
Austral University is one of the most prestigious universities in Argentina. The School of Medicine has facilities for biomedical research.
Academic Studies (2)
MD
University of Rosario Medical School
January 1977 - January 1983
Medicine
Physician (medico in spanish)
PhD
Karolinska Institute
January 1987 - January 1992
Ophthalmology
I defended my doctoral thesis at the Karolinska Institute in Stockolm on 8 May 1992.
Research areas of interest (13)
Cytology, Cancerology, Oncology
Medical Research
Pharmaceutical Products / Drugs
Medical Biomaterials
Stem cell Technologies
and 8 more
Juan E Gallo didn't publish any post yet
Juan E Gallo didn't publish any Technology Call yet
Juan E Gallo didn't publish any Technology Offer Offer yet
Juan E Gallo didn't publish any Paper yet
Juan E Gallo didn't publish any Event yet
Juan E Gallo didn't publish any Job yet
Juan E Gallo didn't publish any New and Article yet
Juan E Gallo didn't publish any Education Resource yet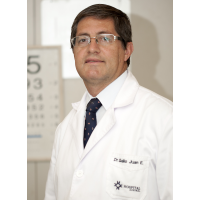 You are signed out
Join Innoget to connect with Juan E Gallo and thousands
of innovation-driven professionals and organizations