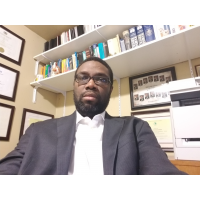 Wilms Emmanuel Baille
CEO and Founder at Epadac Group
Canada · Laval
2

followers

0

following

0

recommendations
View Wilms's full profile. It's free!
Contact Wilms, connect with your colleagues and find business opportunities worldwide.
View Wilms's Full Profile
Summary
I am holding a PhD in chemistry from the University of Montreal and an Executive MBA from the University of Quebec. I have more than 15 years of experience in the pharmaceutical, chemical and academia industries in development of multiple applications from polymeric materials. I was recently a Senior Director Technology Development at Altus where I have contributed significantly to the development of five new formulation. Three of those formulations are new proposed therapeutics for post-operative pain relief. I was also responsible to led both SmartCelle research and development efforts and manages the research team on a day to day basis. Prior to joint Altus, I was responsible for technology development and corporate strategy at Bioastra Technologies, focusing technologies for the energy, textile, cleantech and animal health industries. Before joining Bioastra, I was a manager of the polymeric nano-delivery platforms at Labopharm where, I was responsible for all aspects of polymer design and synthesis for Labopharm's SmartCelle programmes. I have published 20 scientific papers in peer reviewed journals, and I am an inventor on a number of Labopharm, Bioastra and Altus patents.