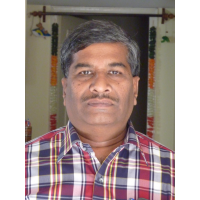 PRABAKARAN KRISHNAMURTHI
Technical Advisor at Alkaloids Corporation
India · CHENNAI
3

followers

0

following

0

recommendations
View PRABAKARAN's full profile. It's free!
Contact PRABAKARAN, connect with your colleagues and find business opportunities worldwide.
View PRABAKARAN's Full Profile
Summary
BIOPROCESS DEVELOPMENT
Experience in developing fermentation based pharmaceutical and biotechnology processes pertaining to antibiotics, enzymes, probiotics, biotransformation products, amino acids, steroids, and their recovery. Volunteer Executive, to commercial fermentation operations of two small biotechnology companies for yield improvement.



PROCESS SCALE-UP Experience in scale-up from lab to production scale. "As a process development specialist, I have guided project work on 9 commercial fermentation processes - scaled up fermentation process from volumes of 50 ml shake flasks to 160 m3fermenters; also designed a method for deactivation of recombinant bacteria in the fermenter before harvest without any loss of product. Designed and installed equipment for ultra and Diafiltration, chromatography, in US FDA approved Italian fermentation production facility.

FERMENTATION & RECOVERY As a Bioprocess specialist developed cost-effective process for Vancomycin and Teicoplanin glycopeptides. The success was a result of Raw material optimization, reducing down-stream unit operations and increasing the recovery yield.


BIOTECHNOLOGY PROCESS ENGINEERING AND TECHNOLOGY TRANSFERS I am involved in day-to-day operations of Fermentation production activities, and Pilot-plant designs, R & D activities and performed routine equipment sizing and incorporated changes in the process and material flow as per the requirement. I was responsible for technology validation, absorption, verification and transfer to industrial scale for various products at Strides Italia. I also have handled various recombinant human therapeutic proteins, biotransformation production processes.