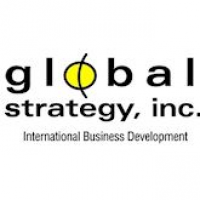 Dave Warar
CEO at Global Strategy, Inc.
United States · Orlando
0

followers

0

following

0

recommendations
View Dave's full profile. It's free!
Contact Dave, connect with your colleagues and find business opportunities worldwide.
View Dave's Full Profile
Summary
Global Strategy is a business development consultancy providing targeted solutions for developing new business opportunities:

• formulation and implementation of customized market entry/building and partnering strategies
• identification, qualification and generation of product and technology licensing opportunities (open innovation)
• production of market research and company intelligence based on primary and secondary information

By creating and executing successful partnering and market entry/building strategies, we empower clients to reduce costs, accelerate commercialization time lines, increase revenues, and improve profit margins - while enhancing their international presence.