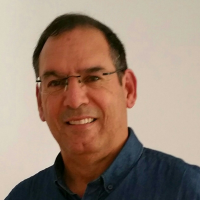 Joaquin Reina
Chief Technology Officer at Energy & Waste
Spain · Terrassa-Barcelona
7

followers

2

following

2

recommendations
View Joaquin's full profile. It's free!
Contact Joaquin, connect with your colleagues and find business opportunities worldwide.
View Joaquin's Full Profile
Summary
Energy & Waste focuse its activities within the Waste Treatment and Renewable Energy industrries, applying technologies of its own development. Its work involves Research, Development and Innovation (R&D+I) work. The company is focused on biogás cleaning and biogás upgrading for different uses (energy or biofuel) and biomass gasification, it also, has extended its area of expertise to waste water treatments (leached) and the gases removal from water (CO2, O2 and NH3).