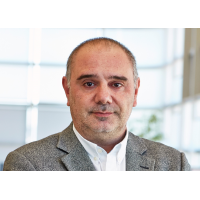 David Tapias
Innovation Manager at FLUIDRA
Spain
1

followers

1

following

0

recommendations
View David's full profile. It's free!
Contact David, connect with your colleagues and find business opportunities worldwide.
View David's Full Profile
Summary
Fluidra is a multinational, Spanish-listed company focused on developing innovative products, services, and #IoT solutions for the residential and commercial #pool and #wellness markets, globally. The company operates in over 45 countries, employs 5,500 people and owns a portfolio of some of the industry's most recognized and trusted brands, including Jandy®, AstralPool®, Polaris®, Cepex®, Zodiac®, CTX Professional® and Gre®. To learn more about Fluidra, visit fluidra.com.