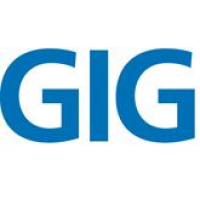 Growth Innovators Group Ltd
Technology Transfer Network
62 Wilson St, London, EC2A 2BU, UK · United Kingdom | BASIC
About Growth Innovators Group Ltd
At Growth Innovators Group (GIG) we believe that by engaging with SMEs (& AIM listed Co's) we can mitigate investor risk over a 3 year time frame and thus increase valuations and make them more investable. By accelerating Sales Revenue Growth in this period, we grow revenues, improve cashflow and drive scale. We do this using our Network of Expert Associates with un-paralled industry & customer connections and through providing appropriate Financial & Operational Expertise and Marketing Support as needed, in other words we sell 'gold dust'.

We bring an experienced team and an extended network of senior directors (350 Associates) with wide cross-industry experience who enable us to engage at a senior level with targeted customers and channel partners.

We can support companies through funding rounds, licensing deals, trade sales and have worked with several AIM listed companies on sale of the company and sales of their products.
Research areas
Electronics, IT and Telecomms
Industrial manufacturing, Material and Transport Technologies
Industrial Technologies
Energy Technology
Physical Sciences and Exact Sciences
and 10 more
Organization Website

Organization Type

Technology Transfer Network

Founded

2010

Headquarters

62 Wilson St, London, EC2A 2BU, UK

Start collaborating Now!
We are currently seeking best-in-class collaboration partners for the postings listed below. You can respond to current opportunities by browsing the listed entries. We do want to invite you to cooperate with us so please contact us through the available template and we will get in contact with you. Please provide as much detailed information as possible in order to facilitate the engagement process.
Contact Person