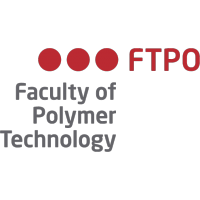 Faculty of Polymer Technology
Non-Profit Research Organization
Slovenj Gradec, Ozare 19, Slovenia · Slovenia · Not set | BASIC
About Faculty of Polymer Technology
Faculty of Polymer Technology is an internationally recognized academic institution tightly linked with the economic sector. It grows on the excellence of study, development and research work, while also enabling students and industry to acquire knowledge in one of the most interesting technical fields in the world.
Research areas
Industrial manufacturing, Material and Transport Technologies
Materials Technology
Adhesives
Industrial Technologies
Protecting Man and Environment
and 2 more
Organization Website

Organization Type

Non-Profit Research Organization

Founded

2006

Headquarters

Slovenj Gradec, Ozare 19, Slovenia
Start collaborating Now!
We are currently seeking best-in-class collaboration partners for the postings listed below. You can respond to current opportunities by browsing the listed entries. We do want to invite you to cooperate with us so please contact us through the available template and we will get in contact with you. Please provide as much detailed information as possible in order to facilitate the engagement process.
Contact Person